TH-Series Through-Hull Deployment Unit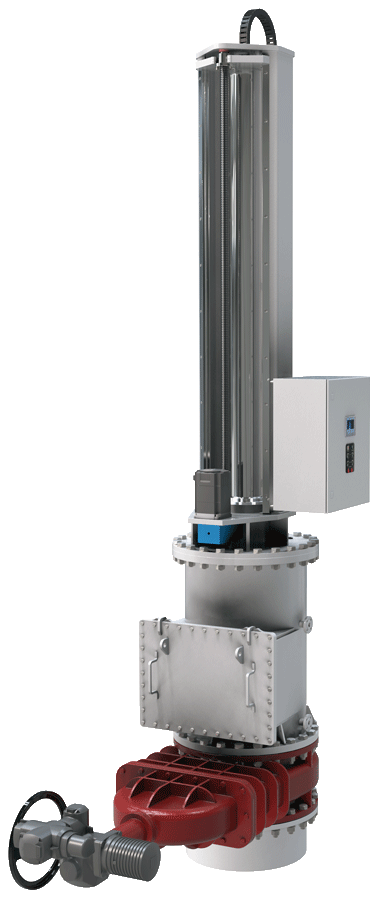 Our highly-skilled specialists engineered the rigid TH-series Through-Hull Deployment Unit to provide precise subsea instrument positioning aboard vessels surveying and navigating underwater terrain. Though the unit was developed specifically for deploying and controlling USBL instruments, its versatile design can accurately position a wide variety of acoustic positioning systems.
The unit's robust construction will weather the most brutal environmental and operational conditions for up to thirty years. Its standard components and modular design allow for affordable tailor-made systems with a short lead time. The durability and flexibility of the TH-series design keeps assembly and maintenance costs competitive for our users around the globe. In addition, the unit is equipped with a manual gate valve and manual pole recall to ensure functionality under any circumstances.
The TH-series unit comes standard with a state-of-the-art servo-driven operating system that uses predictive maintenance (PdM) techniques to ensure longevity while reducing the operational costs of time-based preventative maintenance. An easy-to-read display offers instant feedback on performance and a clear overview of processes from start to finish. Optional remote capabilities allow your partners at DECK to login to systems from our office for easy evaluation and intervention in the event of a problem. We also equip units with manual closing and raising functions as a backup should automated functionality become impaired.
Our engineers employ top-of-the-line CAE systems to analyze the strength, durability, and performance of our components and assemblies. Before a unit ever undergoes a live test, it has undergone a battery of simulations to uncover performance issues under various operational and accidental scenarios. We're happy to conduct quality assurance tests in the presence of third-party inspectors and provide certificates when the need arises.